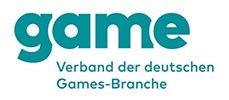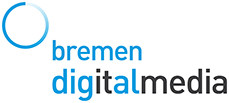 KING Art is an independent game developer based in Bremen, Germany. We have many years of experience in creating high-quality games for all major platforms.
We currently have 40 employees across several teams at our offices in Bremen and work with roughly as many freelancers around the globe. KING Art is a member of the German Games Industry Association (GAME) and the industry association bremen digitalmedia.
History
In 2000, KING Art was founded by Marc König and Jan Theysen as multimedia agency. Since their school days, the two friends had wanted to develop videogames.
In 2001, the first KING Art game was released: "Murphys Gesetz" (Murphy's Law) for web browsers.
Subsequently, many projects were completed for customers like RTL / Sport1, ARAG, ProSieben, and Daimler Benz.
In 2007, KING Art worked on their first "boxed game" called "Black Mirror 2", which was completed internally at then-publisher dtp.
2009 saw King Art's first "boxed game" release: the point & click adventure game "The Book of Unwritten Tales". It was the most successful adventure game of the year and at the time one of the highest-rated German games ever.
Many more successful adventures followed, such as "The Critter Chronicles" (on PC), "The Raven" and "The Book of Unwritten Tales 2" (both on PC and consoles).
In 2010, we also started to develop Free-to-Play browser and mobile games, like "Drivals" for Gameforge and "MyFreeZoo" for Upjers.
In 2013, we did our first Kickstarter project with the turn based strategy game "Battle Worlds: Kronos". Given the huge success of the campaign, we did another one for "The Book of Unwritten Tales 2" one year later.
In 2015, "The Book of Unwritten Tales 2" was released on 10 platforms (PC, Mac, Linux, Xbox 360, Xbox One, PlayStation 3, PlayStation 4, Wii-U, iOS and Android).
2016 saw the release of our third "Kickstarter game": "The Dwarves", based on the bestselling book. It was also the first game co-published by KING Art.
Our Games
In the last 15 years, we successfully completed about 50 games projects-
Our focus is on narrative-driven games (like adventure games and RPGs) as well as strategy games.
We developed over ten successful browser games, such as "MyFreeZoo", "MyLittleFarmies" and "WebRacer".
We are licensed developers for Microsoft, Sony and Nintendo platforms.
You can learn more about our games here.

Working at KING Art
One of our strengths at KING Art is our extremely low staff turnover. Many of our employees have been with us for more than 10 years and have grown with the company. We dislike "Hire & Fire" mentalities and are looking for people who are always looking to try new things – and are striving to evolve in the long-term.

If you are interested in an internship or a job at KING Art, please take a look at our Jobs page.

This page was last edited on Feb 21, 2018.