We're doing internal tests at the moment and should be ready to go shortly.
We'll make an update here as soon as the Beta is online (including info on how to get it and so on).
The beta will feature approximately the first 40% of the game. Compared to the last Alpha you'll experience four more battles, two new playable characters and a story-loaded visit at Ogre's Death, the fortress of the Secondlings!
New trailer
To celebrate the beta-launch and the simultaneous launch of our Steam site, we're going to release a new trailer next week.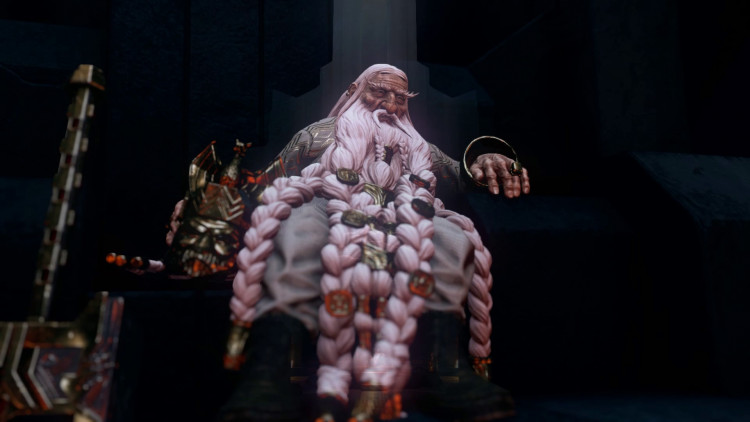 Launch Window
We still don't have a final launch date for the game. The date depends on the Beta feedback and other factors.
We might have the opportunity to release the game worldwide on PS4 and Xbox One on physical disc. That's huge for us, because more places to buy the game means more games sold, which raises the chance to make "The Dwarves 2". But a physical console distribution also means a couple of extra weeks for producing and shipping the discs.
There's too much going on at the moment to give you guys a final date. Our plan up to this point was to release the game in August, but at the moment we think early September is more likely. In both cases we'll keep improving the game for as long as possible.
So we hope you agree that launching a couple of weeks later isn't a bad thing if it helps the game. We'll keep you updated and let you know as soon as we have a date.
RPC – Role Play Convention
We're at the world's biggest fantasy convention in Cologne, Germany this weekend. If you're there be sure to visit our booth and say "hello". Some of our developers will be there and you will be able to play the latest version of "The Dwarves".
Shout Outs
Here are three projects you might want to check out: