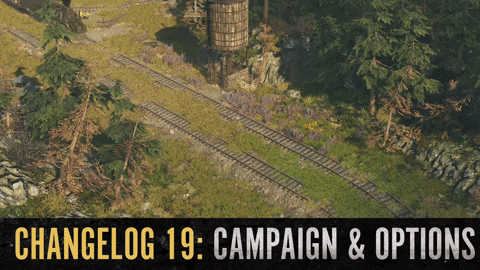 Greetings Harvesters,
As you may have seen from this month's roadmap, we're focusing on players experience during the campaign missions and custom game options for those of you who like to do your own thing. This begins with today's update and we've also fixed many bugs.
Campaign Difficulty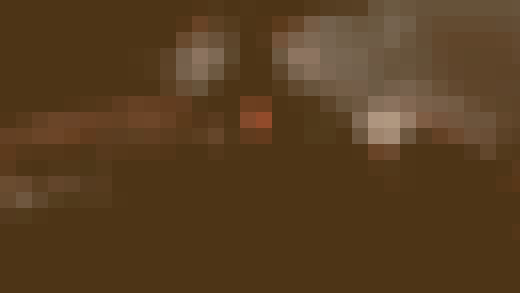 Following feedback from a range of campaign players, we have investigated and adjusted the difficulty curve of the single player experience. In particular, sudden difficulty spikes experienced in Polania's 4th (Railroad Robbery), Polania's 5th ("A Path to Hope") and 7th ("Showdown") campaign missions.


Not everyone is a veteran RTS gamer, and so we're sensitive to Polania campaign feedback because we know for many it's their first dive into RTS gaming. For example, to smooth out the challenge curve we want players to experience, we've added more health packs and weapons, as well as increased the time between enemy attack waves.


We also worked on later missions players pointed out to us. Unfortunately, these changes are significant enough that saved game files on Polania's 2nd through to 7th campaign missions, Rusviet's 2nd, 3rd and 7th missions, as well as Saxony's 1st and 4th missions, have been invalidated.
Faction A.I. In Custom Games


Just as you can in single player Skirmish mode, you can now choose the A.I. faction and difficulty in multiplayer custom matches. If you like surprises, you can now even set the A.I. faction to random in both skirmish and custom game mode. We're happy to add this as part of our continued efforts to promote game replay-ability via increased game set-up options.
Now it's easier for you and your mates to enjoy a weekend of comp stomping!
Stay tune, because in 2 weeks we'll have another major step towards great game customisation.
General changes:
We continue to respond to your feedback with general improvements and bug fixes:
U.I. Icon added above allied heroes to highlight when they are unconscious, same as for your own heroes.

Units that are interacting now properly retreat when ordered, even if a different unit is already retreating to the same target.

Infantry that are interacting with an object no longer to stop what they are doing after being ordered to retreat.
Exo-suits now no longer get stuck during retreat because the retreat order ends as soon as one of the unit models reaches it's target building. Same as with normal infantry.
Related to this bug, we fixed various issues that occurred when engineers were ordered to repair exo-suits, one of these was engineers splitting up.
Fixed issues that caused units and resource points to not be displayed on the mini-map.
Players can now open the ingame menu via the Esc key even if they have toggled the U.I. off (F10).
Suppression improvements that now consider where the fired projectile actually hits and influence units along its flight path. Structures and mechs no longer explicitly block suppression in the same way, but suppression now stops at the location where the projectile actually impacts.
Fixed a bug whereby mechs sometimes continued to walk in the direction of their previous target.
Fixed a cause of fatal simulation errors in Polania's 7th mission "Showdown".
Fixed old skirmish setting values that got broken if the games language was changed.
Fixed a bug to improved how splash damage is allocated.
Fixed the U.I. from flickering when collecting achievements.
Fixed lobby chat not showing recent fading messages when closed.
Adjusted the unit presets that the A.I. can choose for their reserves to make them more effective.
Fixed a bug that caused issues when garrisoned squads were healed after cutscenes.

Fixed a bug that resulted in units that were garrisoned from being duplicated after the cutscene in the middle of Saxony's 1st mission "Welcome to the mud".
Fixed invisible walls. This will invalidate saved games on Oil Spill, Urban Paradise, Harbor City, Restless Woods (Multiplayer maps) and Hold The Line (Challenge Map). Rusviet's 1st , 4th , 5th, 6th and Saxony's 6th campaign missions, as well as the 3rd Rusviet Revolution mission have also been affected.
Balance changes:
As always we continue to assess game data and talk with the community to gather feedback to inform changes. Our next updated in 2 weeks will implement adjustments we conclude necessary.
Now you can comp stomp, further A.I. improvements and game options are on the horizon!
In 2 weeks:
Open Slots in Skirmish/Custom matches, making 1v2, 2v1, 1v3, 3v1, 2v3, 3v2 and 2v2 on a 3v3 map possible. You can also 1v1 or 2v1 on our 2v2 maps.
This is not "Free for All" because that requires extensive map reworks & new maps.
A.I. improvements based on your feedback.
More balance and gameplay improvements.


Stay up to date as we continue to progress by joining us on:
Facebook Twitter Reddit Instagram
Devs are also streaming on Twitch!