State of the campaign
The campaign is chugging along nicely; we reached the third funding goal today. We're entering the usual mid-campaign plateau and we'll try to keep interest up.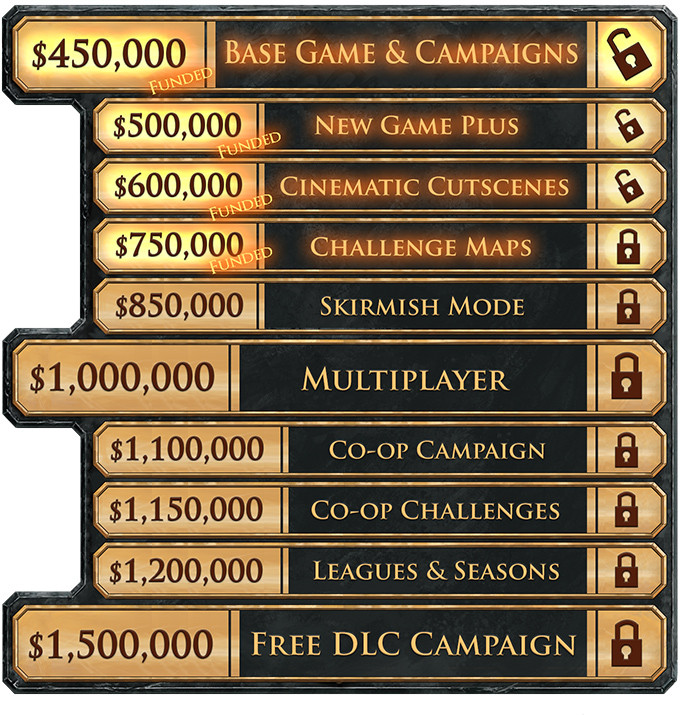 To learn the actual pledge level (including PayPal payments), please visit the game page: kingart-games.com/games/7-iron-harvest
There, you will also have the opportunity to read the Kickstarter site in the following languages:

As always, thanks for your support and please make sure your friends know about the campaign. There is NO BETTER WAY to get people to support a project than personal recommendation!
Road to Alpha 1
Since some of you asked, this is the road ahead for the next few months:
In about two weeks:

We'll send an updated and a more polished version of our Kickstarter demo to selected Let's Players and influencers.

By the end of April 2018:

We'll be refactoring / replacing some systems of the Kickstarter demo that are not final or not multiplayer-ready.
We'll start asset production on a bigger scale. Our goal is to finish at least two units/heroes/buildings per week, starting in May. That needs some preparation.
We'll discuss the content and features of the Alpha 1 with you guys. There are some things we want to do that simply make sense production-wise. But there is also some room for suggestions. For example, we want to add a second challenge map and we would like to brainstorm ideas with our backers.

May, June, July 2018:

We'll be working on the Alpha 1 features and the second challenge map.
We'll add many units as "dummies" (basically very rough versions of units, so we can balance them and use them for level- and game design decisions) and add some production-quality units as well.
We'll work on the networking system and the server, so that we have a first internal multiplayer version up and running (as preparation for the Alpha 2 later this year).

August 2018:

We'll do a lot of playtesting, debugging, balancing and polishing, to ensure everything is ready for release.
We're planning to release the Alpha 1 Demo in mid-August.
Everybody who backed the project with $55 or more will get the Alpha 1 build and later this year Alpha 2 (Multiplayer). There will probably be some updates for both Alphas. For Alpha 1, that might be additional units or another map.

Discord Chanel for Backers
We established a private discord channel for backers.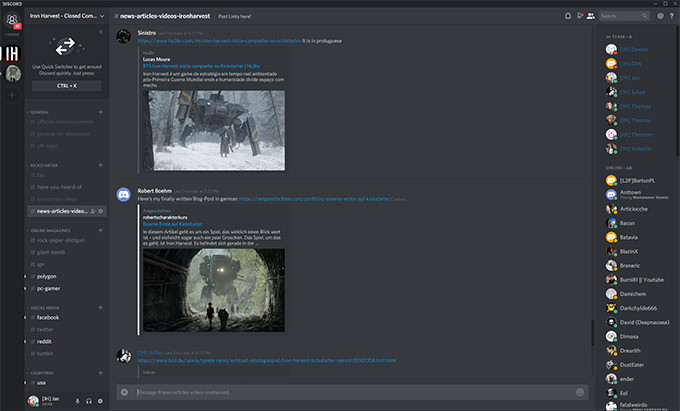 During the Kickstarter, the channel is our "Kickstarter HQ" where people can talk about ways to promote the campaign, share articles and discuss their first impressions of the game.

During production, it will be our way to stay in touch with our backers in between the monthly production updates.
If you supported us on our website (for example via PayPal), you'll get an e-mail within the next couple of days, inviting you to join the channel.
See you guys there!