Release date, platforms and a new trailer!
News: PC version will be on Steam & GoG!
Many of you feared the PC version of Iron Harvest would be an Epic Store exclusivity game. We heard you loud and clear, the game will NOT be exclusive to any store!
Instead, we can now confirm that the PC version of Iron Harvest will be available on Steam, GoG and other stores.
You can add Iron Harvest to your Steam Wishlist right now here.
You can also add Iron Harvest to your GoG Wishlist here.
The PlayStation 4 and Xbox One versions will be available at launch on their respective stores.

This marks the end of the backer's phase and we're thankful to all of you who have supported us. Without it we wouldn't have got this far. Our crowdfunding shop is now closed, and with this we can start talking about the production of the physical rewards.
News: Release date!
We're at Gamescom 2019 and just announced that Iron Harvest will be released on 1.9.20 (Sept. 1st, 2020).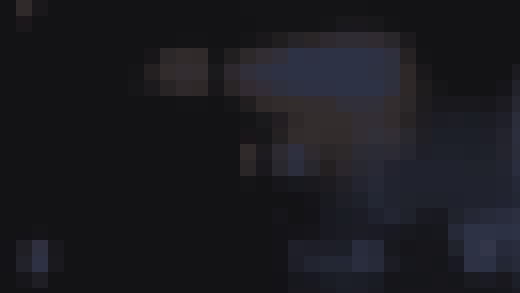 Of course, this is later than we had originally intended, and we know many of you are waiting eagerly to play the game. However, we feel the delay is worthwhile in order to create the best game we can. We don't want to cut back on content or quality and we don't want a 6-month crunch time just to meet an arbitrary date. We think many of you are on our side with this one.
"A delayed game is eventually good, but a rushed game is forever bad"
- Shigeru Miyamoto
To soften the blow, today we've updated the Alpha, added a new multiplayer/skirmish map ("Oil Spill"), some new units and features and tons of fixes and enhancements.
(see below for more details)
We also decided to give backers of the BETA access to the Alpha early September, see "Alpha Update" below.
The Beta for backers will be later this year, we're aiming for mid-December.
We hope you are as excited as we are about having a finalized date. We are very sure that we will be able to keep to this date and are working hard to make the wait worthwhile.
News: Gamescom 2019 trailer!
Check out our new trailer for Gamescom 2019!
Help us spread the word by sharing this with everybody who might be interested in Iron Harvest!
News: Alpha updated, access for BETA backers
We've updated the Alpha and put the multiplayer servers online again so you can play with your friends. You'll receive the update automatically via the Steam client. These are some of the new features:
New multiplayer/skirmish map "Oil Spill"
Shouts for Polania and Saxony units
Flamer infantry
New mortar weapon system for infantry
Garrison infantry in buildings
Tons of bugfixes and little improvements
Final Alpha for Beta backers
Early in September we are going to release a patch that enables backers of the Beta to play this final Alpha version. We thought the Alpha backers already got more updates than initially planned while the Beta backers are still waiting to finally play the game. So why not invite them as well? We hope everybody is okay with that.
If you are a Beta backer, we're going to send you info in early September about how to get the Beta.
Feedback, Screenshots & Videos
We, of course, would like to hear your feedback on these. What works? What doesn't? And what more we could do? Please share your Iron Harvest experiences and help us make Iron Harvest the best game it can be. As always, feel free to make videos or stream the game. But please make sure to let your viewers know it is still an Alpha.
Be sure to tag us so we'll see it. Since Iron Harvest finally has a Steam page, we would be happy if you spread this link to pre-order.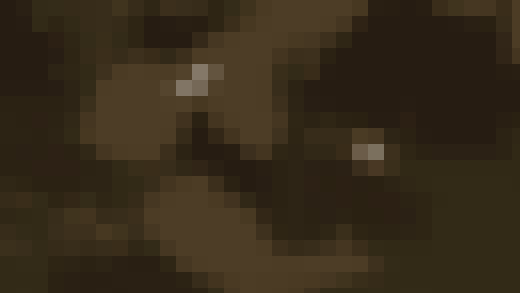 Info: Introducing Tobi
If you see reports or interviews about Iron Harvest from Gamescom, you might recognize a familiar face.

Tobi (on the left), known as the spokesperson for Kingdom Come: Deliverance (Warhorse Studios) will from now on support the publishing team at Deep Silver. He will help us in terms of PR & Community at Gamescom and beyond.
"It's great to be "back in the trenches" with a new amazing project and a dev-team that is brimming over with motivation. Coming from a similar Kickstarter background as Iron Harvest, I am eager to meet the community and kick some ass!"
- Tobi
Look Ahead: Find us at Gamescom 2019
Phew, that a lot for one month. We expect things to continue to ramp up in future as we head closer to full release. If you are at Gamescom make sure to come say "hello".
We're in Hall 9 at the Deep Silver booth.
It's a great opportunity to play the latest update, talk to developers and watch in fast-forward as they deteriorate over an intense couple of days ;-)
---
Never want to miss a Iron Harvest DevBlog or update?
For extra content and info, like us on Facebook and follow us on Twitter, Reddit and Instagram.
Subscribe to our mailing list and you'll never miss out!
If you backed Iron Harvest on Kickstarter or pre-ordered it at
www.iron-harvest.com
, be sure to join us in our
Backers Discord Channel
. If you've claimed your copy of Iron Harvest, you'll find the link
here.