The Iron Harvest Battlefield Unleashes Ungodly Horrors with a New Challenge Map, Halloween Shenanigans and more!
News: New Challenge Map "Stronghold Siege"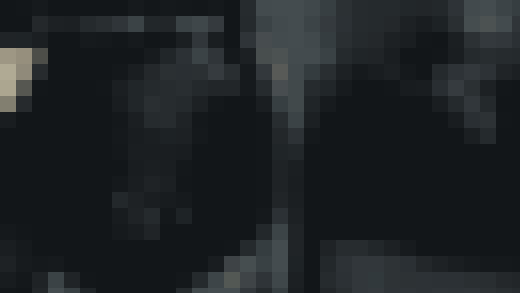 Following the positive response to the 3v3 "The Great Wastes" Multiplayer map, we now return again to the dirt and horror of the trenches. The Saxonians have built an imposing stronghold over the western border of Polania. From here the Saxon front lines are supported and supplied. You must command the Polanian forces, devise a new plans and force Saxony to cede the territory they gained.
Unfortunately, due to the new Corona related restriction, we were unable to complete all voice acting recordings and text translations for this map. These will be added at a later date.
Ready to wreck? Iron Harvest is available now from
Steam
and
GoG
. Game edition comes with perks and check out the store from our merchandising partner for Vinyl, T-Shirts and more exclusive stuff
here
.
News: Halloween Harvest
As if those lumbering ferrous mechanized monstrosities weren't terrifying enough, Iron Harvest has some spooky "serprises" this week.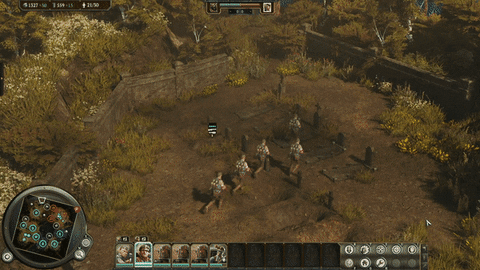 Take a trip, if you dare, down to the Graveyard behind the Church on our 1v1 Oil Spill map.
Make your player profile become all that is unholy with Iron Harvest's 5th Season tree episode. It's just unlocked with cosmetics for you to earn. They're available from now until the end of Monday November 16th. Info: Fan Lego Diorama
Hi Benjamin,
First of all, awesome video, thanks for making it and sending it to us. It put a big smile on the faces on many of the people working on Iron Harvest. Let's find out more about you and your creations:
The Iron Doctor: Please tell us more about yourself, how long have you been building Lego dioramas?
Benjamin: Hi! I'm 13 years old and I live in West Virginia. I have been playing and building with Lego since I was super young. I love creating dioramas and scenes from my favorite games and movies. Recently, I have started building scenes from famous World War 2 Battles with a Star Wars theme.
The Iron Doctor: Why did you focus your diorama on the train tracks, is Deserted Tracks your favorite Map in Iron Harvest?
Benjamin: I have always loved trains, and while playing and watching trailers (I love Iron Harvest ones) I have observed that this map is one of the most popular. Also, there are so many buildings to send a Serp plowing through!
The Iron Doctor: What do you think of our single player Campaign story? Is there, any moment from it that really stood out to you?
Benjamin: I'm currently playing the Polanian level "Showdown", but I liked bringing "Hope to Kolno" with the train. . . before Lech's madness of course.
The Iron Doctor: Why do you think Lego and Iron Harvest work so well together?
Benjamin: The amazing thing about Lego is that you can create literally anything you can think of with time and the right parts. You can be as creative as you want to be. Iron Harvest is a new world that no one has thought of before filled with possibilities. The two work well together! I can't wait to create more and more creative and detailed Iron Harvest world scenes with Lego.
The Iron Doctor: Do you enjoy the limitation of building with the Lego parts you have, or do you just wish you had more realistic parts? :D Is realism important?
Benjamin: I really wish Lego had more world war weapons and armor. Finding them was very difficult, and I like to make my scenes as realistic as possible, though I do go a little crazy sometimes :-)
The Iron Doctor: Going into battle, you can only choose one mech to pilot and one Hero to cover you back. Which would you choose and why?
Benjamin: That depends on the map. In a city assault I would choose a Łowca (Polania's mech killer) and Brunhilde, to blow apart buildings and level any enemy foolish enough to get in my way. While in a forest I would choose Anna and Wojtek and a SmiaŁy (the one with the bayonet) because of their good sneaking skills, speed, range, and seriously good shooting on Anna's part.
The Iron Doctor: What would you like to see in the future of Iron Harvest and how would that inspire your future Lego builds?
Benjamin: Hmm. Probably more maps, units, and perhaps even a new faction or two! Ones with all new heroes, backstories, campaign, and epic (plus inevitably brutal) new mech styles as downloadable content. This would result in even more creative options for me to try and replicate. It could also mean the rise of 4-6 player maps and vicious monstrous confrontations with new Mechs, characters, infantry, and rules.
Great answers, and good luck with your future builds. When fans reach out to us about how they have also been inspired by our game, it really is the most rewarding part of working in the games industry. I expect to see our Dev's desks even more cluttered with Lego after this. Those in the office (including myself) who don't like to wear shoes best be careful ;)
Video made, and interview conducted, with the support and encouragement of Benjamin's parents.
Info: Change Log #07
We also updated the game with various changes and improvements:
General Changes:
Numerous fixes to UI elements in various menu and result screens to aid clarity and function.
Fixed coins count not updated after claiming a season tree node.
Moved map ping button in tactical map a bit down to prevent overlapping with the map graphic.
Fixed issue with Halloween conditions for skirmish player 2.
Balance Changes:
Thank you once more for the data and feedback you've supplied that help us to make informed balance changes. This week there are no balance changes as we evaluate how best to implement your suggestions and the technical requirements this may entail. We have some units on our watchlist.
Info: October's Highlights
New 3v3 Map "City Outskirts"
The factions deploy in the hopes of conquering the city outskirts. This area is an ideal staging ground for a major offensive, if it's resources can be secured.
Pings!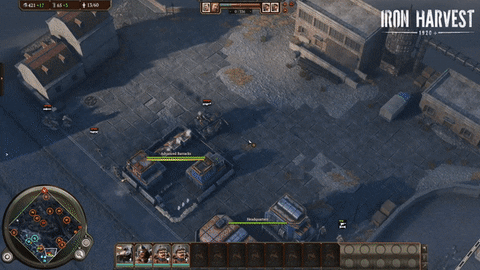 Gaming 101: communication will always be over-powered. Map pings were a much-requested community feature. We listened and added 5 types of Pings: Attack, Defend, Retreat, On My Way and General.
November's Roadmap
We've been collecting your feedback and we're happy that several additions and improvements that are player priorities are in November's Roadmap of weekly updates.
Here's what you can look forward to: Week 1: Engineers can deconstruct barbed wire and Border River 1v1 map will be updated.
Week 2: A new 1v1 map.
Week 3: "Group Invite" feature for you to play with friends more easily.
Week 4: New Game Mode and Season Tree reveal!